Partners
Please see our informative on-demand webinars series for key insights from select SBI Energy reports.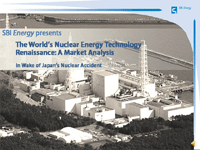 The World's Nuclear Energy Technology Renaissance: A Market Analysis - In Wake of Japan's Nuclear Accident
On March 11, 2011 an 8.9 magnitude earthquake hit Japan; one hour later a tsunami hit the coast, causing massive flooding and destruction. Ten of Japan's 54 nuclear reactors were shut down due to the earthquake and the resulting tsunami; while four of the Fukushima Daiichi reactors succumbed to actual damage, inciting international attention. What are the new industry forecasts and values? And how will the market recover long term?
https://www.sbireports.com/Nuclear-Energy-Rennaisance-6065306/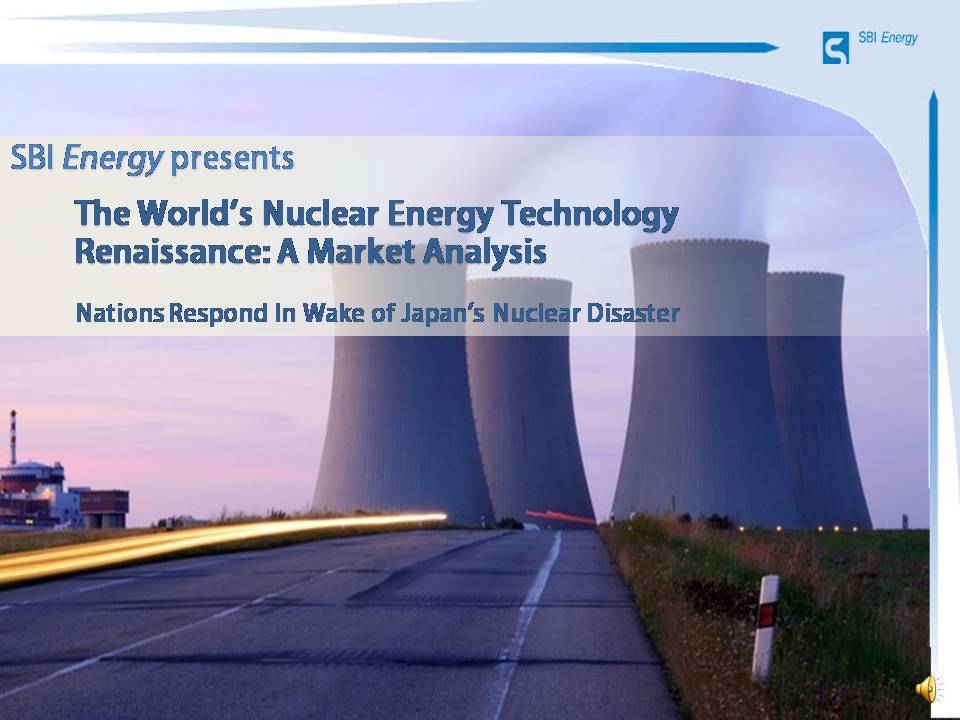 Nations Respond After Japan's Nuclear Disaster
All over the world, those nations with nuclear energy programs are taking a moment to look at their own nuclear endeavors. Some countries are taking a step back from their nuclear programs, while others are remaining firm in their nuclear positioning and moving forward with their nuclear energy plans -- most are at least conducting some type of review or safety assessment of their nuclear plants.
https://www.sbireports.com/Nuclear-Energy-Rennaisance-6065306/
What utility companies won't tell you about microgrids
While increasing population, rural development and overall increasing energy consumption is good news for utility companies, there is one technological movement underway that will hurt their revenue steam in the future. And that is the microgrid's potential to sell electricity back to 'macrogrid'.
https://www.sbireports.com/Microgrids-2835891/
Smart Grid Enabler Products Market Insights
Countries upgrading their electricity Smart Grids face many challenges during the first few years. Besides securing capital investment and funding, other hurdles can inhibit the progress of Smart Grid development, such as cost. What is the size of the market and what are it's growth factors? Check out our new 3 minute audio on the Smart Grid Enabler Products Market.
https://www.sbireports.com/Global-Smart-Grid-2827154/
Fuel Cell Technologies: A 4-minutes Insight into the worldwide market
Fuel Cell Technologies: A 4-minutes Insight into the worldwide market - Where's the strongest opportunity? What is the industry value?  Take a quick look at the energy storage fuel cell market.
https://www.sbireports.com/Fuel-Cell-Technologies-2625062/
There are no conferences at this time.
---
SBI Energy is proud to be a media partner of Advanced Biofuels Leadership Conference
April 19-21, 2010, Capital Hilton, Washington, DC
The Advanced Biofuels Leadership Conference brings together the leaders guiding the development of advanced biofuels - including cellulosic ethanol, renewable diesel, renewable gasoline, renewable jet fuel, biobutanol, as well as emerging feedstocks including algae, jatropha, camelina and more. The conference focuses on the key drivers for biofuels commercialization - processing technologies, finance, policy, and feedstocks - from those in a unique position to know. Those in a position to make a difference. Those who make decisions.
---
SBI Energy is proud to be a media partner of ConnectivityWeek - Smart Grid, Beyond the Grid
May 23-26, 2011, Santa Clara Convention Center, Santa Clara, CA
Taking place in the heart of Silicon Valley, ConnectivityWeek explores how information and communications technology (ICT) can be applied to manage energy and deliver efficiency on the grid and across an array of vertical applications - including major residential, commercial, industrial and infrastructure consumption areas. In a unique format dedicated to connecting people and ideas, ConnectivityWeek explores the value propositions, business models, and technologies needed to deliver the efficiency, productivity, and cost benefits of Smart Grid - beyond the grid. Garnering more than 1,500 attendees and 200 industry-leading speakers, ConnectivityWeek gathers utilities, energy consumers, policymakers, regulators, technology companies, and Smart Grid vendors shaping the future of energy.
---
SBI Energy is proud to be presenting among a panel of expert analysts at Smart Grid Technology Conference
June 1-2, 2011, Crowne Plaza, San Jose, CA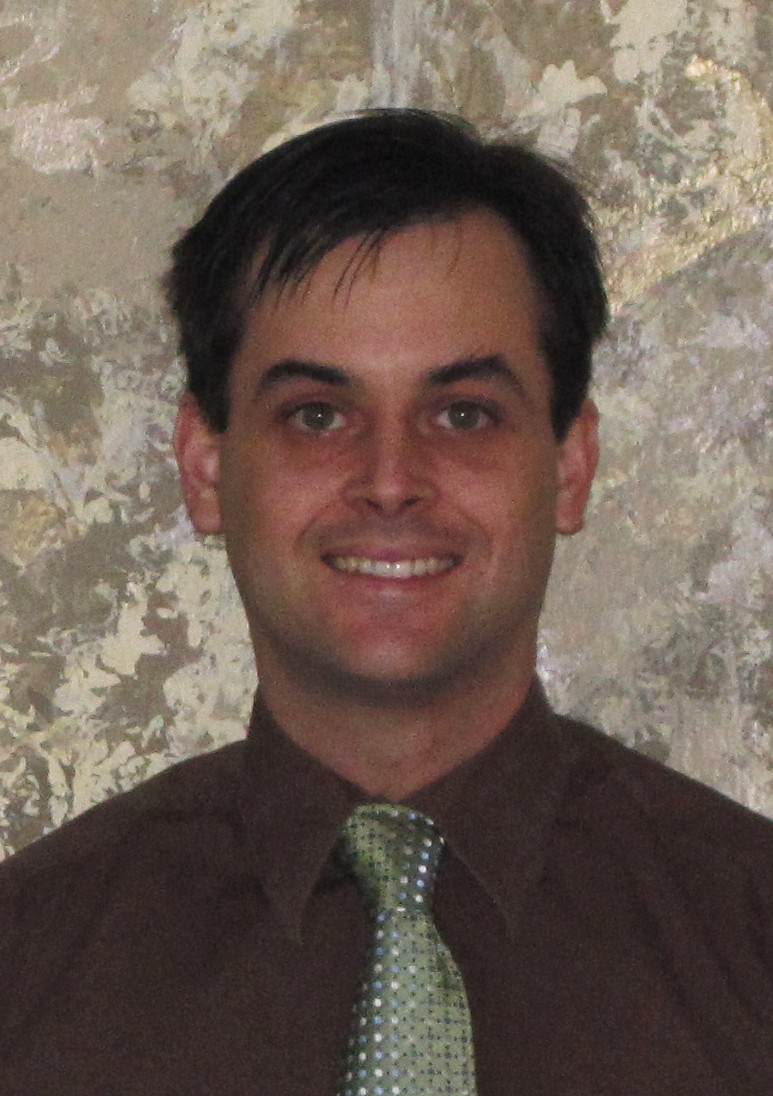 SBI Energy's Senior Analyst Robert Eckard will join an elite line-up of strategists disseminating the evolution of the smart grid communication network. Specifically, the team will review how public and private networks can best work together to ensure availability, scalability, security, and coverage. Providing information through a panel format commissions a free flow of ideas and provides an opportunity to collaborate with industry leading utilities and experts.
The open forum will address key aspects imminent to smart grid communication integration, such as, utility communications partnerships; integrating smart grid communication infrastructure through public networks and their mission-critical requirements; application development opportunities in private and public network environments; and supporting Wi-Fi, Zigbee, GPRS, and WiMax technology protocols. And it is part of a larger overarching conference agenda dedicated to ensuring efficient communication and management of data.
The Smart Grid Technology 2011 Conference networks over 250 senior managers, presidents, directors, and C-level executives who seek to take the next steps in smart grid integration and development. The event places a firm focus on providing practical advice and business opportunities. Conference topics include: telecommunication, data-management, cyber-security, standards, distribution optimization, distribution management, demand responds, home automation, and electric vehicles.
---
SBI Energy is proud to be a media partner of GridWeek - Charting the Way Forward
Sept.12-15, 2011, Walter E. Washington Convention Center, Washington, DC



Broadly recognized as the most important annual gathering for Smart Grid, is the only event with a proven history of attracting the complete diversity of global Smart Grid stakeholders to define strategies for energy business, policy, and solutions. Planned by a representative committee of nearly 60 industry stakeholders, GridWeek's agenda is focused on the most relevant industry topics to help set the agenda for Smart Grid advancement. Attracting more than 1,500 attendees and 250 speakers, GridWeek provides the opportunity for utilities, policymakers, regulators, technology companies, and non-profit organizations to participate in game-changing discussions, network with industry leaders, and identify business opportunities, while helping navigate the way forward for the Smart Grid industry.
---
SBI Energy is proud to be a media partner of Grid-Interop -Mastering Smart Grid Interoperability
Dec. 5-8, 2011, Phoenix Convention Center, Phoenix, AZ
Grid-Interop is organized in partnership with the GridWise Architecture Council and Smart Gird Interoperability Panel (SGIP) to help lay the foundation for Smart Grid interoperability by advancing standards, architecture, and community. Grid-Interop provides the forum for technical, regulatory, and policy stakeholders to set strategic technology direction for Smart Grid and define the standards guidelines that will enable the rapid advancement of a smarter electrical infrastructure. Attracting more than 1,000 participants, Grid-Interop is the annual event where industry experts, stakeholders, and policy makers discuss, debate, and determine the best path forward for development of interoperable components of a Smart Grid.
---